The distance between Vizhinjam sea port and Mumbai port is approximately 700 NM (Nautical miles) and to Mundra Sea Port is 1150 NM. Once the Vizhinjam sea port is commissioned Vizhinjam - Mumbai - Mundra will be one of the busiest sea routes in the west coast of India, Vizhinjam built as a major port which can handle mother vessels (a Mother Vessel has capacities between 10,000 and 20,000 TEUs (Twenty foot Equipment Units)) will handle millions of containers between Mumbai and Mundra in feeder vessels.
A Vizhinjam transhipment port is meant for a large liner that carries 20,000 25,000 containers. Such ships need a safe berthing facility at the port. Vizhinjam being a natural mother port which needs very less or no dredging per year compared to the nearest Vallarpadam container port which has spent Rs 120 crore in 2019. Thus operational cost and cost to containers will be less.
International container shipping lines from Vizhinjam port are expected to be active by 2022. Core routes from the Middle East and Europe operations are expected to commence by then. These will be the most important commercial shipping flows servicing major markets.
Feeder Vessel / Container booking offices in Vizhinjam.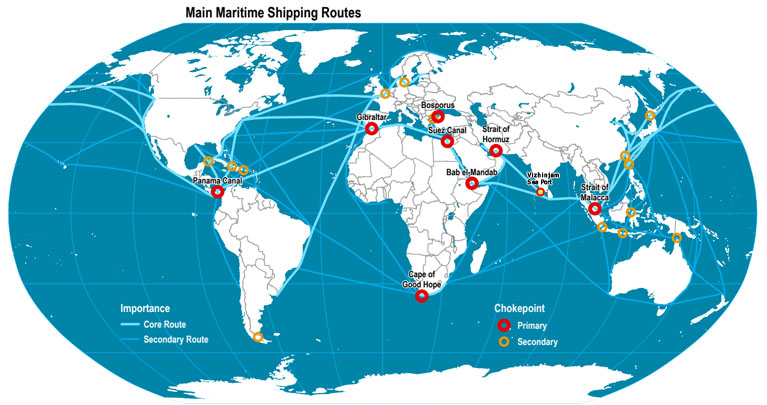 Maritime Shipping routes which are more aligned to Vizhinjam transhipment port.